Affiliate Disclaimer:

This post may contain affiliate links, which means I make a small commission off purchases, at no extra cost to you. Read my full disclosure here.
Health & Safety Disclaimer

: This post may contain workout and health advice and information, designed for entertainment and/or educational purposes.  Without delay, always consult your doctor before trying out a new fitness regimen. Bodyweight MAX should not be used as a  substitute for professional medical services.
Pull Up Solution Review
Designed by personal trainer John Sifferman, The Pull Up Solution is a workout program designed to specifically target the quality and quantity of your pullups and chinups.  In my Pull Up Solution Review, I will go over the details of this very simple, yet very effective, workout program.  I hope it is helpful as you continue to improve your  bodyweight fitness.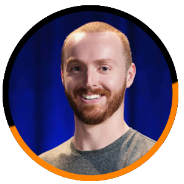 Program:  The Pull Up Solution
Creator:  John Sifferman
Length: 12 weeks
Required Equipment:  Pull-Up Bar
Suggested Equipment:  Resistance Band
Purchase The Pull Up Solution Here
Pull Up Solution Review – What Is It?
The Pull Up Solution is a 12-week, 3-phase bodyweight fitness program that was created to improve the number of pullups you can do.  It was made for any fitness level, so if you can't do a single pullup, or you are able to do 15 in a row, The Pull Up Solution is still intended to help you increase your reps.  This program also helps you with chinups.  One of the most important parts of The Pull Up Solution is to help you with your form – breathing pattern, initial hanging position, range of motion, and more.  It really gets into the nitty-gritty of the pullup.  As I started The Pull Up Solution, it was quickly apparent to me that the pullup is actually a very complex bodyweight move – much more than you would expect.
I am impressed with The Pull Up Solution for a few reasons.  First, it is intended to help anybody, regardless of age, fitness experience, past injuries, etc.  Progressions are the name of the game here.  I am also happy to see that Mr. Sifferman takes injury-prevention and flexibility seriously, which I truly don't see enough of with many of the bodyweight training programs I review.  He calls it "prep and prehab" and all of these instructions are included with the program.
If you follow this program closely, you almost certainly will improve the number of pullups (and chinups) you can do in a single set.  I started at 13, and can now do 15 after eight weeks.  It may not seem like much, but the more consecutive pullups you can do, the harder it will be to do more.  That's just the way it is!
All this said, I consider The Pull Up Solution to be an excellent supplement workout program, because it is indeed focused on pullups alone.  You will still want to do other workouts in addition to this program.

The Pull Up Solution Review – What Is Included?
An eBook with a manual, a quick-start guide, and the program itself
Access to training videos
Workout log journals
Bonus interviews and guides
Pros:
You can start from zero.  If you truly want to make great progress and are a complete beginner, you will absolutely be able to do multiple pullups if you follow this program.
You can start from more than zero.  Like I said, it will take longer to improve if you can do more reps, but if you follow the program with dedication you will still see progress.
A focus on flexibility and injury-prevention.  Again, the "Prep & Prehab" aspect of The Pull Up Solution is excellent.  Do not ignore it!  Pullups are a strenuous workout move that require intense strain on your joints – most of all your wrists – so you want them to be as strong and flexible as possible in order to stay safe.
Can be done on your own schedule.  Many people do The Pull Up Solution throughout an entire day, instead of dedicating a set amount of time to it.  It's up to you how to pace your use of the program.  Just note that Phases 2 & 3 are harder and will require more of your time.
The 12-week plan is flexible.  You can make this program shorter or longer depending on your starting level, how much time you want to dedicate to it, your own fitness goals, and how well it fits into your regular schedule.
Goes in-depth on the pullup form.  How to grip, how to hang, how to pull, how high to pull, how fast to pull… Need I continue?  Furthermore, it also gives ideas on how to engage other body parts, like your core.
Simple and easy to follow.  I'm glad that so many more trainers these days are developing their programs with simplicity in mind.  It is easy to track your progress and know what comes next, and the eBook speaks plainly in its instructions.  The videos are easy to follow, too.

The prep/prehab videos are helpful.

Designed for ANYONE.  Whether you are male or female, old or young, inexperienced or advanced, you will be able to make progress with your pullups as you work through The Pull Up Solution.  You can skip certain parts if you are more advanced, too.
Good refund policy.  You have 60 days to use this program before deciding if you want to keep it.  That is more than enough time (two-thirds of the program, in fact).  I am sure that Jeff Sifferman has lost some money due to this overly generous policy.
A great trainer.  Mr. Sifferman is one of my favorite trainers.  His persona is so unassuming, and not arrogant or bro-ish in the least bit.  He is very to-the-point and down-to-earth in his instructions.  No crazy macho quotes or slang, no intimidation or showing off.  He is a normal person like you and I, and also happens to have a great approach to his instruction.
Cons:
Digital-only.  A printed version would have been nice.  If you have a printer, I suggest as least printing out the journal, if nothing else.
A bit more expensive than other bodyweight fitness programs.  The Pull Up Solution is $47, which may seem high for a program based solely around a single exercise.  Still, it's the results that matter, and you will see results.
Designed as a supplemental program.  Do not expect this to replace your workouts.  You need to do The Pull Up Solution in addition to whatever else you're doing.  Don't forget your lower body!  Don't forget your core!
Pull Up Solution Review – OVERALL
The Pull Up Solution is a great supplemental workout program that will absolutely improve both how and how many pullups and chinups you can achieve.  You will still need to stick with your usual workouts, but you can do this program whenever you feel like it as long as there is a pullup bar nearby.  The convenience, paired with the results, make its slightly higher pricetag worth it as long as you are committed.  And of course, I appreciate that this program makes sure you remember to stretch!
Pull Up Solution Review – My Score:  4 out of 5
I hope that my Pull Up Solution review has been informative to you.  If you've gone through this program, how has it helped you with your pullups and chinups?  Let me know in the comments below!  And for other great calisthenic workout programs, check out the Bar Brothers "System," Calisthenics Academy, and Onlykinds Fitness!