Affiliate Disclaimer:

This post may contain affiliate links, which means I make a small commission off purchases, at no extra cost to you. Read my full disclosure here.
Health & Safety Disclaimer

: This post may contain workout and health advice and information, designed for entertainment and/or educational purposes.  Without delay, always consult your doctor before trying out a new fitness regimen. Bodyweight MAX should not be used as a  substitute for professional medical services.
About Max
Hello, and thank you for visiting my website! My name is Max, and I have been doing bodyweight training and calisthenics for over three years.  The gym was never my style, free weights are EXPENSIVE, and my favorite exercise ever has always been the pullup anyway.  With just a few pieces of equipment (or none at all!), I am able to work out every single muscle group just with my bodyweight!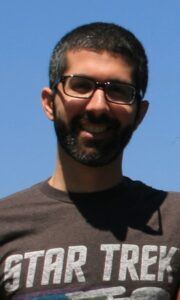 Why did I create Bodyweight MAX?
The internet is flooded with bodyweight workout equipment, training programs, diet regimens, and so much more.  I am not here to tell you how to work out, but rather to give you both information and access to the many possibilities of calisthenics.  The potential is outstanding without any equipment at all, but there is always room to grow, and a few simple pieces of equipment is an easy way to make you even stronger.
Get stronger and fulfill your potential with your bodyweight.
There is a lot of information out there that can be very overwhelming for calisthenics athletes–beginner and expert alike.  I want this website to be a "hub" to help you understand the many different types of calisthenics equipment. With my reviews, I outline the pros and cons of all sorts of equipment, from pushup bars, to power towers, to weighted vests!  Whether you have a tight budget, are only interested in one type of equipment, or want to deck out your entire home gym with calisthenics equipment, check back often for my latest reviews!
If you ever need a hand or have any questions, feel free to leave them below and I will be more than happy to help you out.
All the best,
Max
bodyweightmax.com